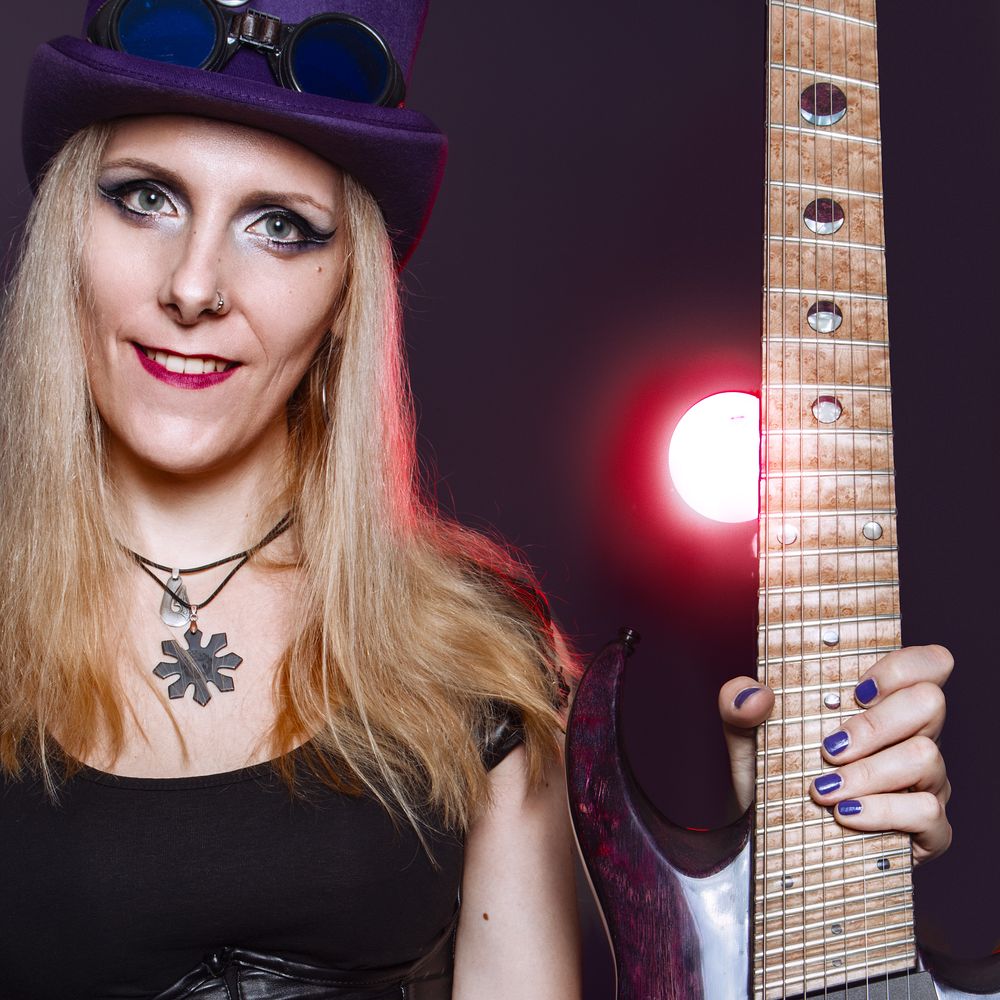 Alexandra Zerner
Progressive Rock Guitarist
Alexandra Zerner is a progressive rock guitar player, multi-instrumentalist, guitar teacher, and composer from Brno, Czech Republic.
Her solo works include "9 Stories", "Aspects", "An Evening Walk" EP, "Opus 1880", "Silhouette", and several singles.
Endorsed by EMG Pickups, Kahler Tremolo Systems, and Lizard Spit Music Care Products.
Guest in albums by Vivaldi Metal Project, Alberto Rigoni, We All Die (Laughing), Sevi, and others.
Opened for artists like Stu Hamm, Greg Howe, and Dream Theater.
Press Photos
Sample Track
0:00/6:36

0:00/5:50

0:00/7:19

0:00/5:38

0:00/8:31

0:00/8:15

0:00/9:02

0:00/4:40

0:00/3:52

0:00/7:10